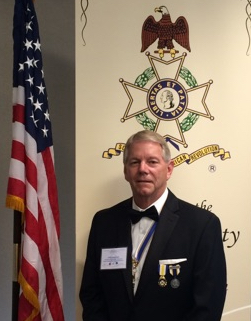 Welcome and thank you for visiting our website. On April 23, 1889, the Missouri Society of the Sons of the American Revolution (MOSSAR) was organized. MOSSAR is a member of the National Society of the Sons of the American Revolution and consists of 15 chapters and over 600 members.
The purpose of our organization is to carry on and conduct educational, patriotic, historical, and civic activities, to perpetuate the memory of the men's service and sacrifice during the War of the American Revolution, to encourage educational programs and promote historical research in relation to the American Revolution, and to foster patriotism.
I encourage you to take a deeper look at our website for additional information on membership requirements and patriotic events we are hosting. I urge you to research your family history; you too may have a patriot in your ancestry.
Respectfully,
Dale A. Schmidt
Missouri Society President