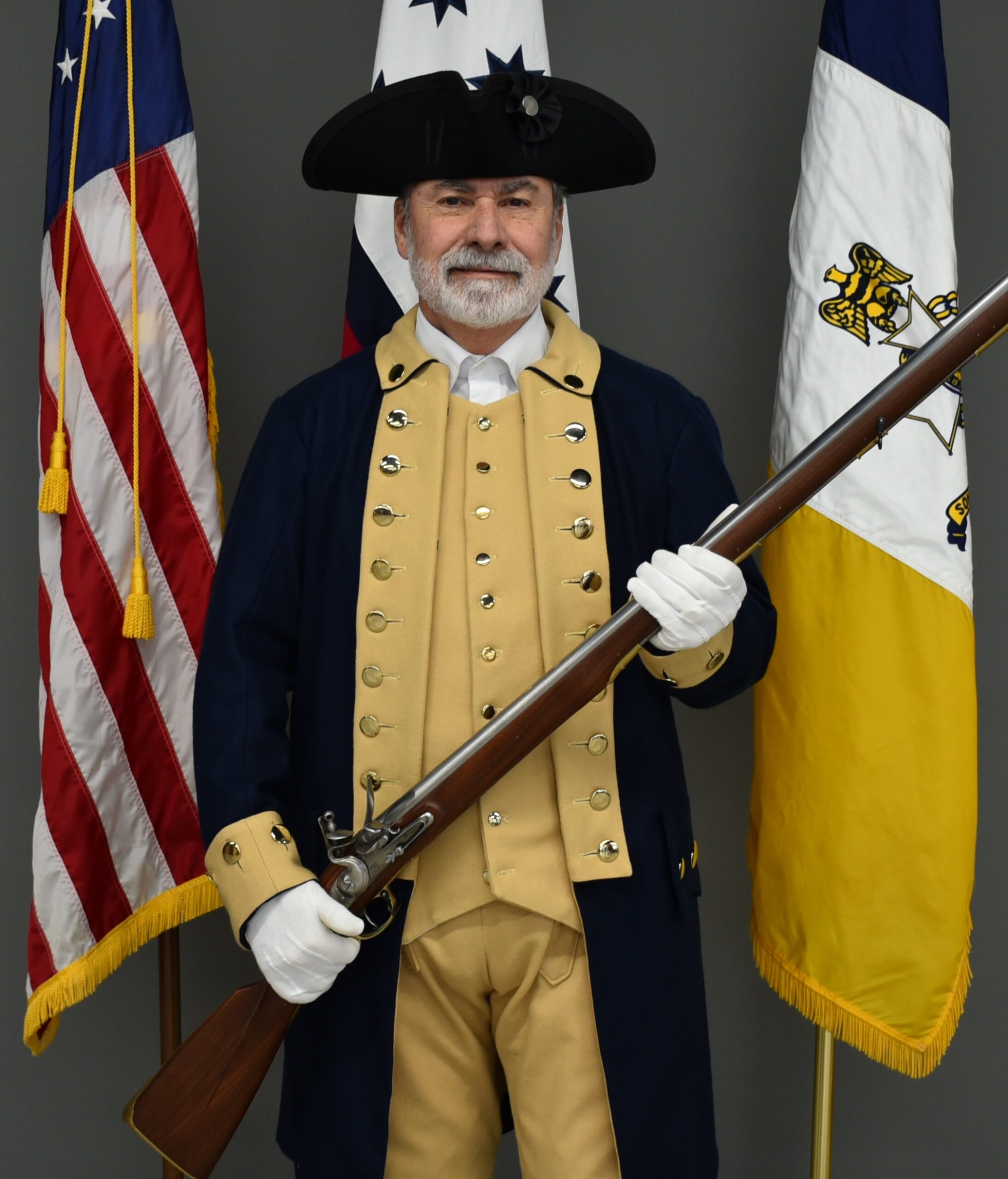 President J. Howard fisk
Greeting Compatriots,
Welcome to a new year of patriotic service and educational outreach. Just six months ago we were looking forward to a new year of success for Missouri SAR through our Compatriots and those constituencies that we serve. In just a few weeks everything changed for us and our countrymen and women. This will be a year like no other as we deal with the challenges brought on by the Covid-19 Virus. We must do everything possible to safeguard our family, our Compatriots and the community as we engage in the many worthwhile projects that are the hallmark of Missouri SAR.
We will prevail as an organization, because together we are determined to meet our mission to SAR National and the communities we serve. It may be harder to execute our youth programs this year, however we have talented committee chairmen in our local SAR Chapters who will find a way to make it all worthwhile. We will make Law Enforcement, Fire Service, EMT, Heroism and Life Saving Award presentations, because they are important to the men and women who serve and also because it is our duty to seek out those first responders and make every effort to honor their devotion and unwavering service to our community.
We are a patriotic organization who will find every effort to honor veterans, mark graves and provide your Color Guard for community wide events. We are all this and more; so I know that you will be in public places making your best effort to maintain and enhance the reputation of the Sons of the American Revolution.
President James Osbourn ended his 2019-2020 term without the pomp and circumstance that he deserved and we were forced to end the year with a Zoom version of the Missouri SAR Conference. This solution worked well enough, but I regret that we didn't have the proper opportunity to congratulate James on a "job well done." James deserves our sincere gratitude for leading us through an outstanding year of service.
Moving forward we will conduct a monthly Missouri SAR Zoom meeting until we can once again meet freely without the concern for the health and welfare of our fellow Compatriots. We are planning to meet in Jefferson City in October as long as it looks like it will be safe. If not, we will continue monthly Zoom meetings to give brief reports on a variety of issues related to our Missouri SAR and Chapter Mission.
Please keep in mind that it is our responsibility to support our members during this time. Make every effort to keep in touch with your Compatriots and include them as you plan activities that support the Missouri SAR Mission. One of our important missions is to maintain our current membership levels while adding new members to each chapter. During these times of isolation it is important to remember that we have a duty to sustain our membership. I know that it will be more difficult than any time in the last generation, however I know that you will work to help maintain our membership.
SAR National is moving ahead with all of the programs that we have worked so hard to perfect over the last decade. Support for youth education programs has been enhanced with the addition of larger endowments to support the cash awards for youth contest winners. Our SAR Headquarters is undergoing a renovation that will secure our collections of books, historic items and original genealogical documents. Remember to support the SAR Library and Museum at a level that is convenient for you and your family.

Click this Logo to read Missouri-specifc news about the NSSAR 250th Anniversary Recognition Program, then to get the form
CLICK HERE