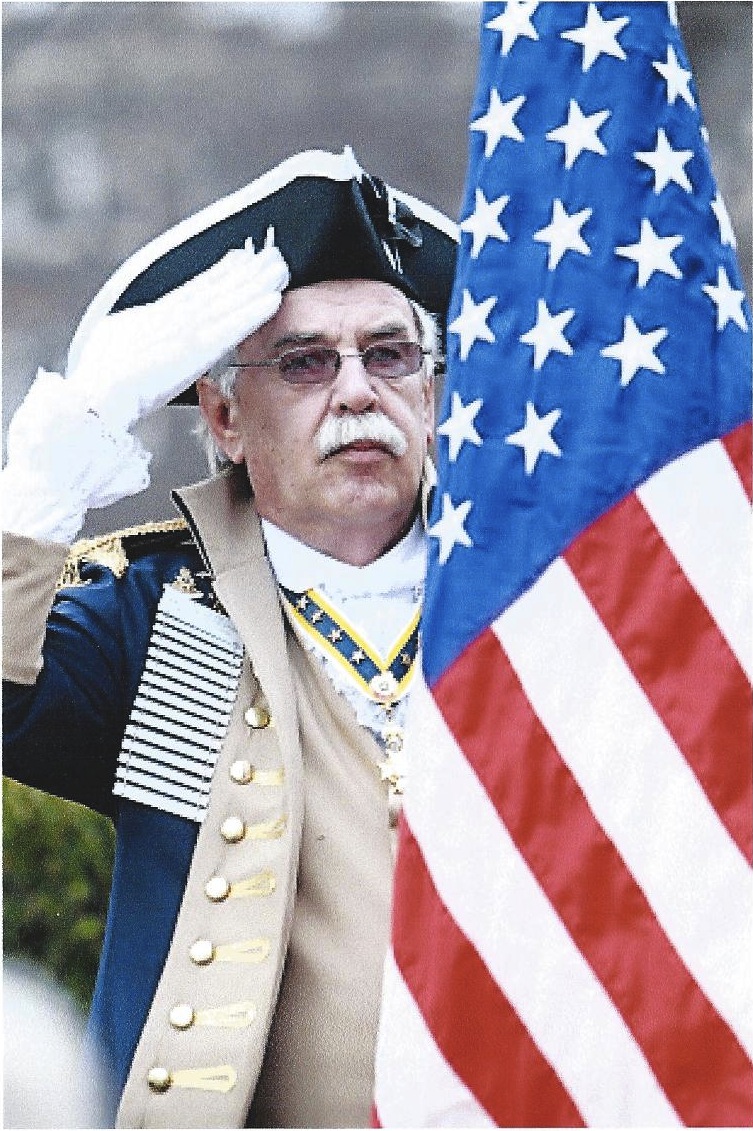 The Missouri Society of the Sons of the American Revolution is a member of the National Society of the Sons of the American Revolution and supports the programs and activities of the National Society.
The Missouri Society is composed of 15 local chapters with 500+ members statewide. These members and chapters support freedom, patriotism, respect for our national symbols, the value of citizenship and one nation through a variety of Programs and Activites.
Our Revolutionary War Color Guards present the Flag of the United States of America for a wide variety of public and private events.
Our members attend and participate in many patriotic activities such as Memorial Day, Independence Day, and Veterans Day. We identify and mark Revolutionary War Patriots' graves and perserve historically-significant sites across Missouri.
I am Charles E. Lilly and will serve as the President of our Society for one year. I am humbled and honored to serve in this position. Since joining the Society in 2005 it has been my commitment to continue to serve the United States of America in a supporting capacity, by practicing the principles of Loyalty, Patriotism and honoring my ancestors and your ancestors.
Prior to retiring from the Telephone industry I served in the United States Marine Corps. My father served during WWII in the United States Navy. My grandfather served during WWI in the United States Army in France and northern Russia.
My goal since joining the society was to become more than just a member and attending a meeting once a month. There are many jobs within our Society that need to be supported by all members. I encourage all members and new prospective members to get involved in our Society and to continue the efforts of our Ancestors to make this a proud organization and a better country in which to live.
Semper Fi,
Charles E. Lilly
Missouri Society President